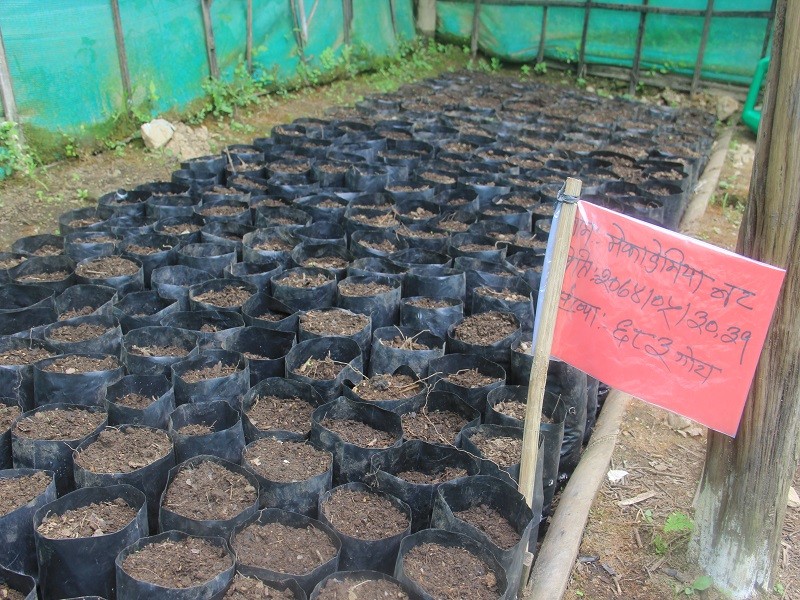 The Sustainable Tree Crops Programme (Jul 2016 -Jul 2017)
The programme was implemented from July 2016 to July 2017 in Deusa and Waku VDCs of Solukhumbu district with the financial support of The Glacier Trust (www.theglaciertrust.org) and was focused on the AFRC. To overcome food insufficiency and nutritional insecurity in the two VDCs, as well as to improve income and livelihoods, the focus of agriculture was shifted from the production of traditional cereal crops to higher-value cash crop farming such as fruits, nuts and vegetables, suitable to the agro-climatic conditions prevalent in the two VDCs.
The cultivation of such crops as coffee, almonds, pear, peaches, plums and Kiwi and off-season vegetables at local level was prioritized as the best solution for improved livelihoods. Farmers were supported by a number of nurseries, and a significant amount of farmer training; hazelnuts were introduced on a trial basis in 2017.