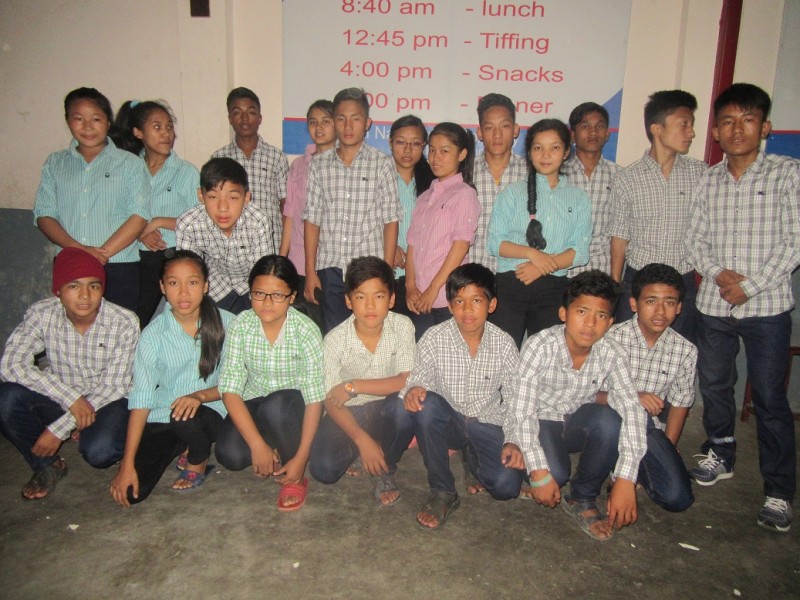 The Eco Himal Academy
The Eco Himal Academy (formerly known as Children Education Scholarship Programme) is an ongoing programme since 2007, supported by Eco Himal Austria (www.ecohimal.org) and implemented by EcoHimal Nepal. The main objective of this Academy is to provide financial education support for socially marginalized and orphaned children from rural areas of Nepal. At present, 15 children from various regions, but particularly from eastern Nepal, are studying at the Bibhuti National Secondary School in Kathmandu, with full room and board support. EcoHimal regularly monitors the students. In addition, Anjana Shahi, a differently able individual, is studying at the SERC School in Baluwatar, Kathmandu.
The majority of the supported children are full orphans, while a few have lost either their mother or father. All the children are from ultra-poor families and have no means of support.
To date, 8 children have passed the School Leaving Certificate examination (Class 10) and 7 students have passed in School Education Examination (SEE). Currently, all are pursuing higher studies.