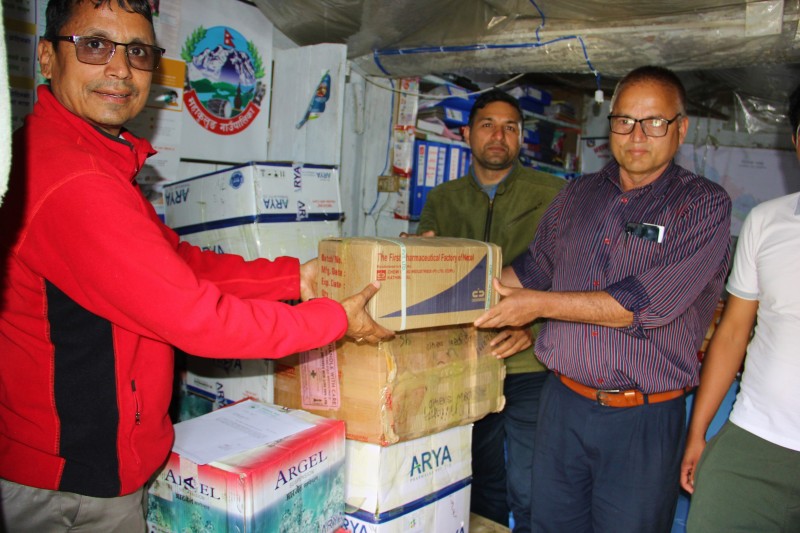 Rural Health Support Project (RHSP)
The project is under implementation in Mahakulung Rural Municipality, Solukhumbu in financial support of Pharmacists Without Borders Germany eV (AoG), Germany for 3 years from 2022.
The overall objective of the project: Improved access to primary healthcare for people in Mahakulung Rural Municipality
The goal of the project: Six health posts in Mahakulung rural municipality offer primary healthcare that meets basic standards. They have enough essential medicine to provide basic primary healthcare. The personnel is able to offer preventive and curative health service and health education that meets basic standards.
The specific objectives of the project:
- All 6 health posts dispose of the appropriate quantity of all essential drugs and the basic equipment necessary for basic primary healthcare. All essential drugs are available in sufficient quantity in all health posts at all times. All patients get the essential drugs they need free of charge.
- The staff of the six health posts are able to provide quality primary healthcareThe staff members are able to respond adequately to patients needs for preventive and curative healthcare as well as health education.
- All health posts practice deliberate waste management system that reduces negative effects on the environment. Staff members are aware of the importance of environmental protection at their workplace.