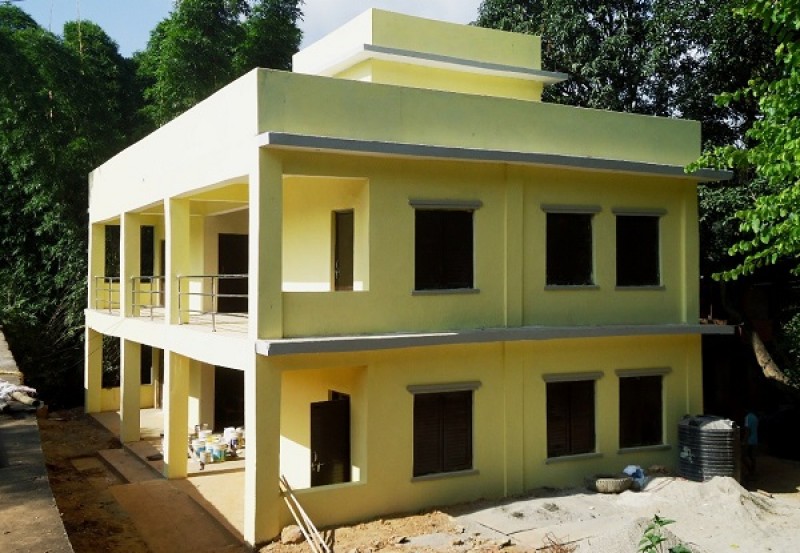 Reconstruction of Schools in Kavreplanchowk
The 2-story reinforced cement concrete, 4 roomed school buildings at three schools are under reconstruction with the financial support of Kindermissionwerk Die Sternsinger e.V. (https://www.sternsinger.de/).Since the earthquakes of 2015, teaching and studying have been undertaken outside in the open after destruction of the schools – this major difficulty will be removed after construction of these resilient and well-constructed classrooms.
Reconstruction is progressing smoothly after the signing of a tripartite agreement between the National Reconstruction Authority (NRA), the Central Level Project Implementation Unit (CLPIU) of the Ministry of Education, and EcoHimal Nepal, which is implementing the project.