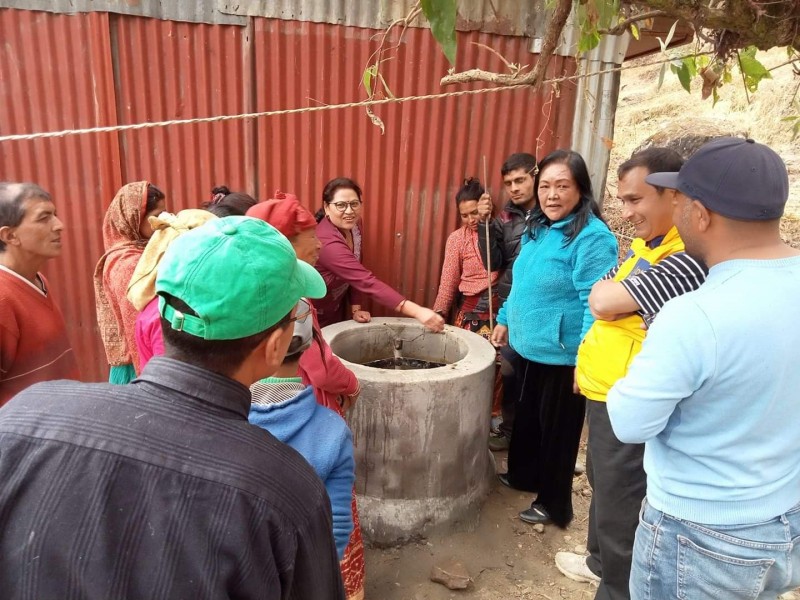 Duguna Gadi Community Sanitary Project- GG1758528
Rotary Club of Durbarmarg in financial support of Rotary International in coordination with the Cooperating Partner, EcoHimal Nepal is implementing Duguna Gadi Community Sanitary Project in ward number 3 of Bhotekoshi Rural Municipality of Sindhupalchowk District. The project promots biogas as eco-friendly alternative energy integrating agriculture, sanitation and hygiene, and livestock production.
The project objectives are:
-Provide basic sanitation and hygiene facilities to empower local people and bring about change and improvement in their sanitation and hygiene behavior.
-Increase the accessibility of local population on eco-friendly alternative energy.
-Address the nutritional and ecological needs of the local community and improved livelihood.