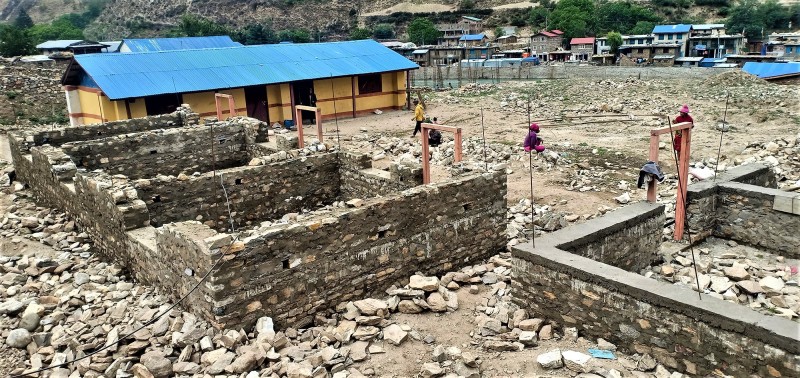 Construction of School and Hostel Buildings of Disabled Resources Class School in Dolpa
The project is under implementation in Dunai, ward no 3 of Thulibheri Municipality, Dolpa in financial support of EcoHimal Austria and Forum for the Welfare of Himalayan Children Nepal. Construction of 2 one story school (6 roomed) buildings and separate gender and disabled friendly toilets with hand washing facilities is the prime traget of the project.
The overall goal of the project is to provide safe and conducive environment in education for differently able and underprivileged children. And the objective of the project is to improve disability-friendly educational infrastructure and facilities to safeguard inclusion and accessibility of diffrently able children.