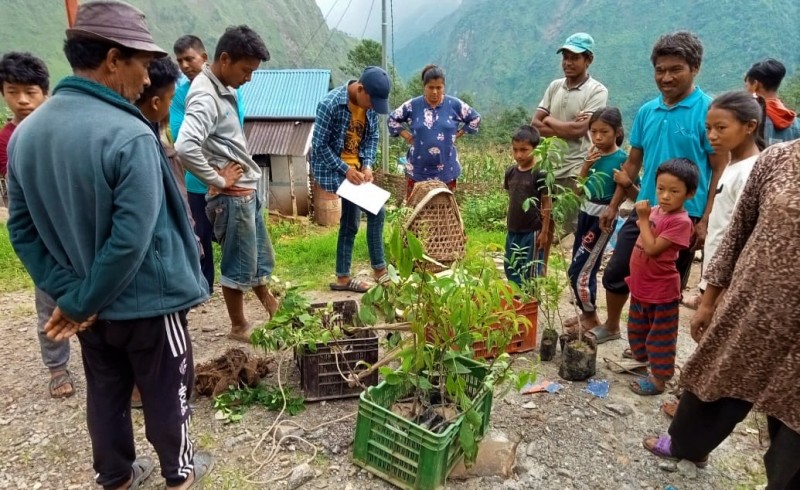 CAFI Project (2021-2024)
Community led Agro Forestry Initiatives (CAFI) for Mountain Reliance and Sustainable Livelihood in Duguna Gadi Village, Bhotekoshi Rural Municipality, Sindupalchowk District
Rebuilding the resilience of Duguna village through climate sensitive multi-layer cropping is the motto of the project. The local community together with local government and EcoHimal realized the need of environmentally restorative multi-layer crop production in an integrated manner to conserve biodiversity, enhance the capacity of local farmers in improved NRM practices and to improve their livelihood.
The overall objective of the project is to enhance rural resilience of mountain families through community led agroforestry initiatives.
The project focuses to increase access of local farmers on improved multi-layer farming technologies, resources and skills to transform Duguna as Green Village and to increase income of small landholding families through crops production and marketing of the produce.