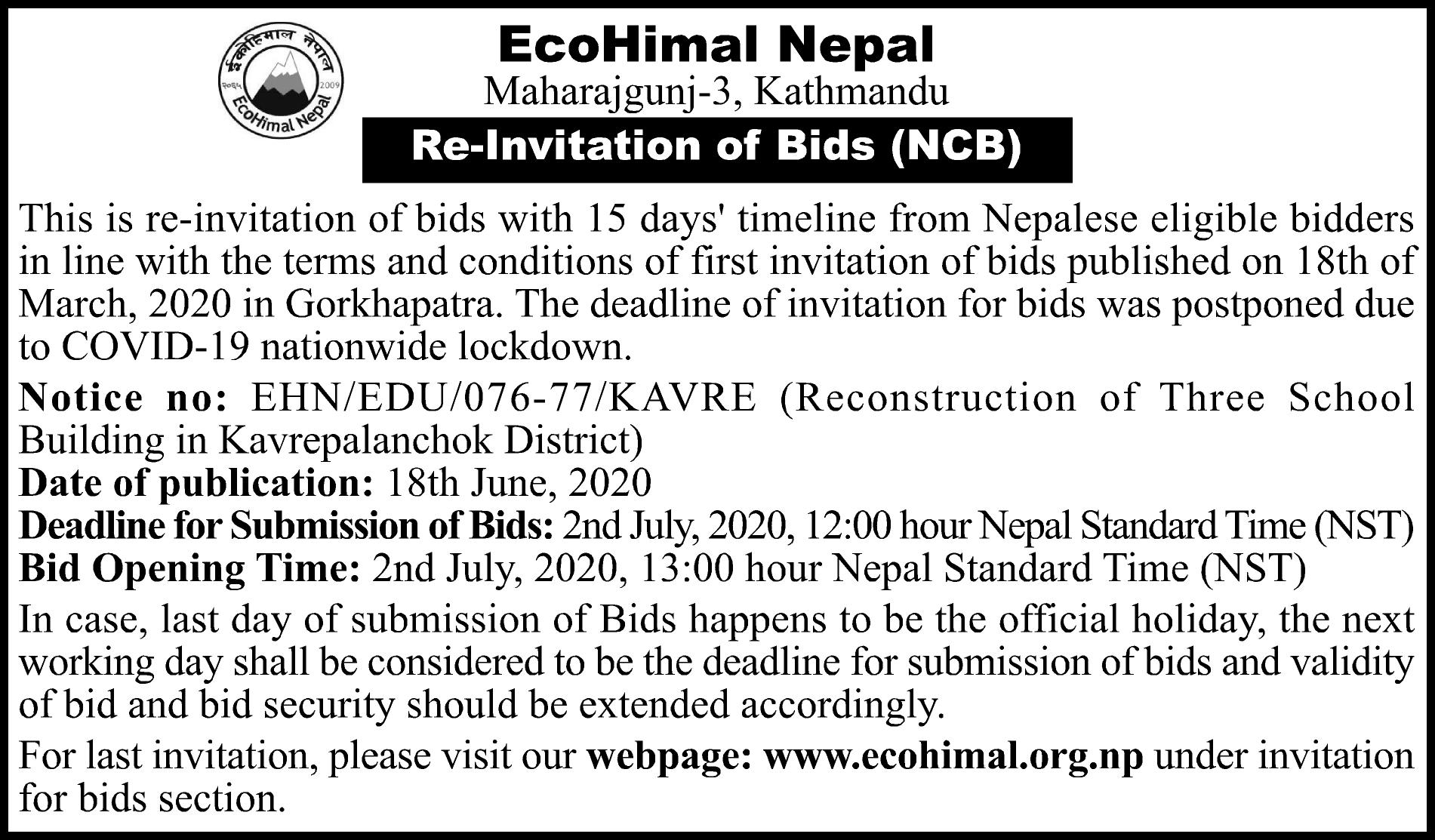 Re-Invitation of Bids
This is re-invitation of bids with 15 days' timeline from Nepalese eligible bidders in line with the terms and conditions of first invitation of bids published on 18th of March, 2020 in Gorkhapatra. The deadline of invitation for bids was postponed due to COVID-19 nationwide lockdown.
Notice no: EHN/EDU/076-77/KAVRE (Reconstruction of Three School
Building in Kavrepalanchok District)
Date of publication: 18th June, 2020
Deadline for Submission of Bids: 2nd July, 2020, 12:00 hour Nepal Standard Time (NST)
Bid Opening Time: 2nd July, 2020, 13:00 hour Nepal Standard Time (NST)
In case, last day of submission of Bids happens to be the official holiday, the next working day shall be considered to be the deadline for submission of bids and validity of bid and bid security should be extended accordingly.
For last invitation, please visit our webpage: www.ecohimal.org.np under invitation for bids section.