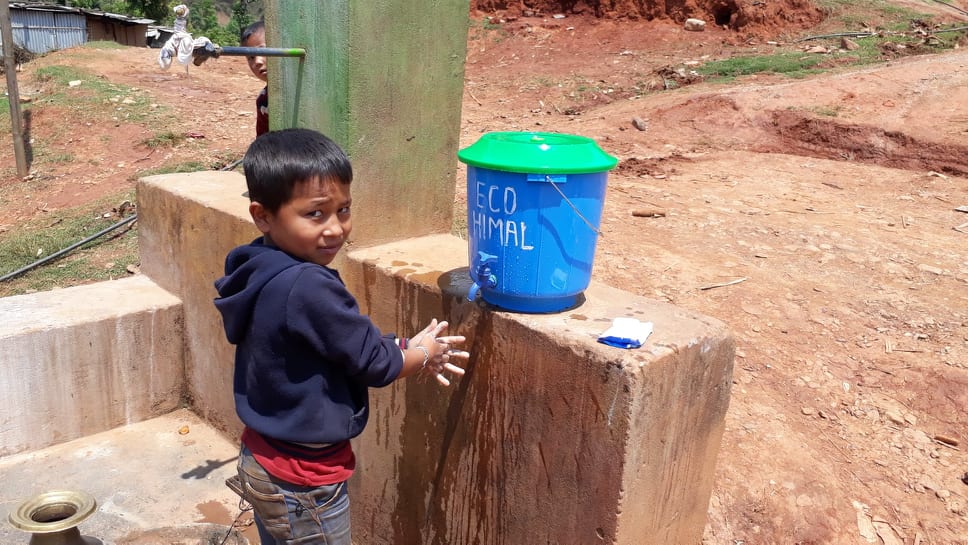 EcoHimal's response to Pandemic of COVID-19 Volume II
Activities on COVID-19 response from 22nd of April to 15th of May 2020.
• Bhotkhola Rural Municipality has been provided with food items transportation worth Nepali Rupees four hundred thousand.
• Mapya Dudhkoshi Rural Municipality has been supported with food items support for poor bandmembers worth Nepali Rupees two hundred Thousand.
• Provided 20 buckets and 40 soaps to Bhumlu Rural Municipality ward 9 to establish handwashing systems in public areas to fight against COVID 19.
• Preparing and submitting a number of concept notes and proposals for COVID-19 relief/response. One of the proposals submitted to Kindermissionswerk, Germany has been approved. We are in the process of agreement and ground preparation. Coordination with concerned line agencies' and stakeholders are continuing for project implementation. Read more...