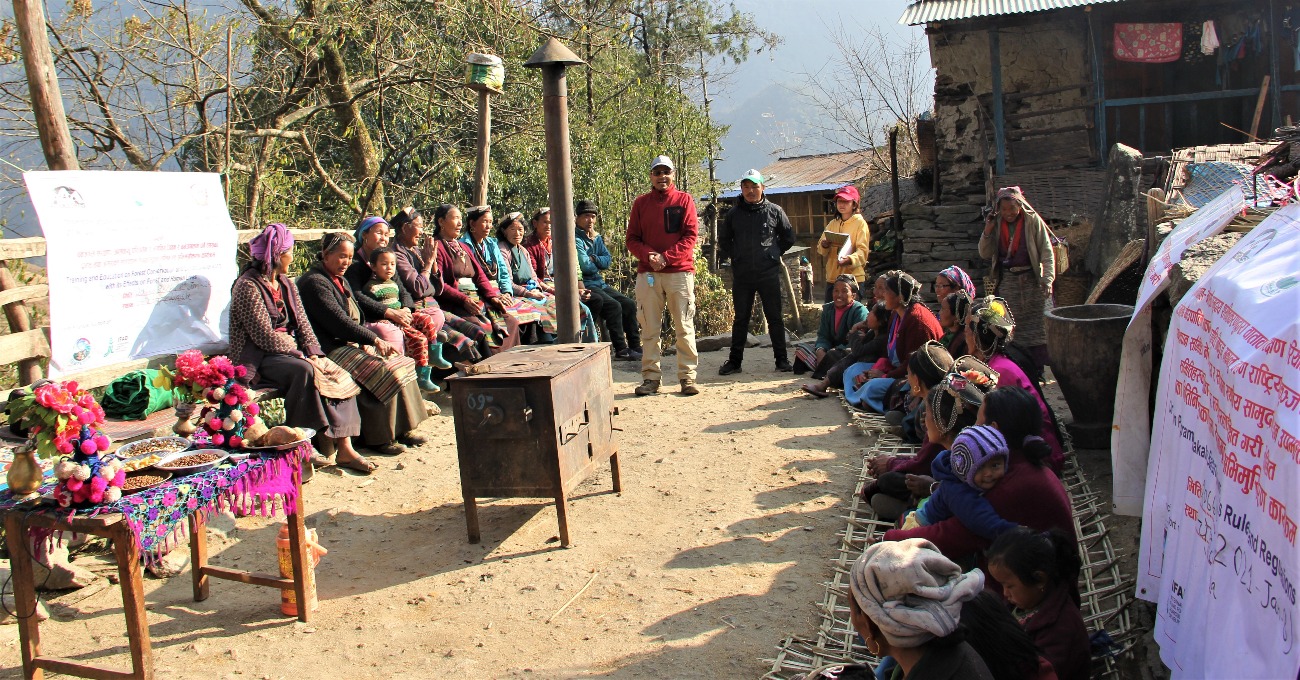 EcoHimal as the Winner_ A photo Essay_Creating Smoke-Free Kitchens in Nepal through Indigenous Community Empowerment
We are pleased to share that we have won the photo essay contest organized by the IPAF Secretariat at IFAD as part of the International Day of the World's Indigenous Peoples. Our photo essay "Creating Smoke-Free Kitchens in Nepal through Indigenous Community Empowerment" –of the just accomplished project Environment Conservation through Indigenous Community Empowerment (ECO ICE)- 2101. The project was intervened in financial support of The International Fund for Agricultural Development (IFAD) - Indigenous Peoples Assistance Facility (IPAF) in cooperation with Tebtebba Foundation under co-financing of The Glacier Trust (TGT).
The project was implemented in Chepuwa and Rukuma villages of Bhotkhola Rural Municipality of Sankhuwasava in Nepal. The objectives of the project were: a) To reduce deforestation and unburden women from gathering firewood through installation and use of metallic improved cooking stoves; and b) To empower the Lhomi and Shingsaba communities to enhance their climate change mitigation and adaptation efforts.
The photo essay highlights the role of Indigenous community empowerment in adopting environmentally friendly technology for cooking and creating smoke-free kitchens. The project has empowered several indigenous communities including women and senior citizens. The photo essay can be viewed here.