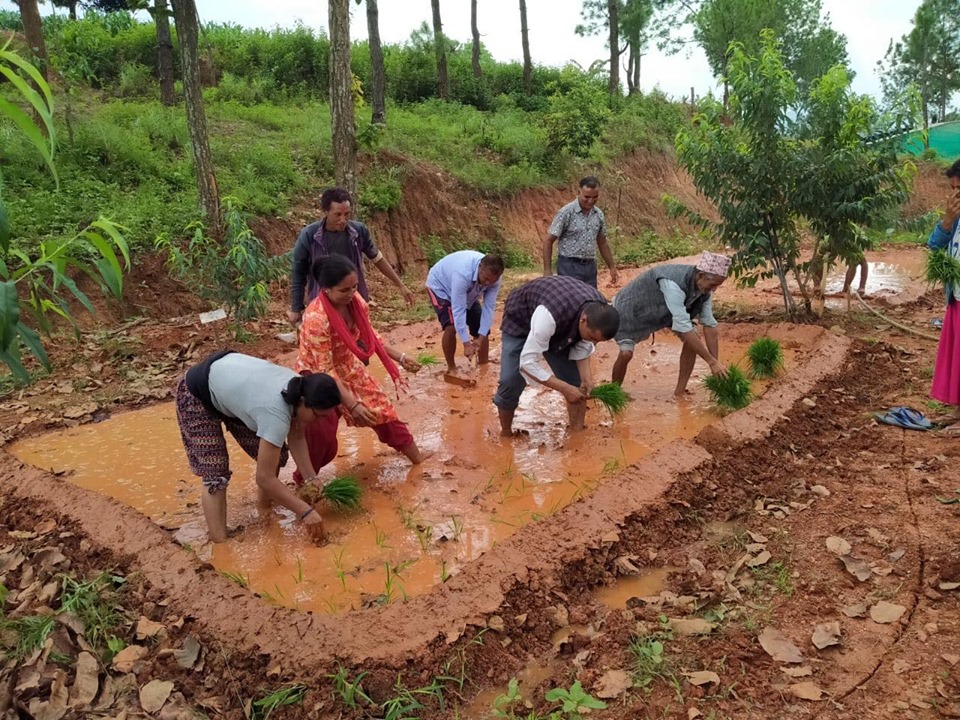 Celebration of 17th National Rice Day
Today, 17th national rice day as the 15th of Asadh in Nepali calendar every year has been celebrated with national slogan- "Increase Rice Production for Self-sufficiency and Prosperity" in Mandan Deupur Municipality of Kavreplanchowk district. The event is organized by EcoHimal Nepal in cooperation with Mandan Deupur Agro-Forest Resource Center (MD-AFRC).
The program was chaired by Mr. Mahendra Sapkota, chairperson of MD-AFRC management committee and inaugurated by the chief guest Mr. Madav Neupane, the ward chairperson of ward no 11 of Mandan Deupur Municipality in presence of 20 farmers and stakeholders. The ceremony was celebrated organizing a rice plantation practical training demonstrating two different plots of traditional and System of Rice Intensification (SRI) cultivation methods.