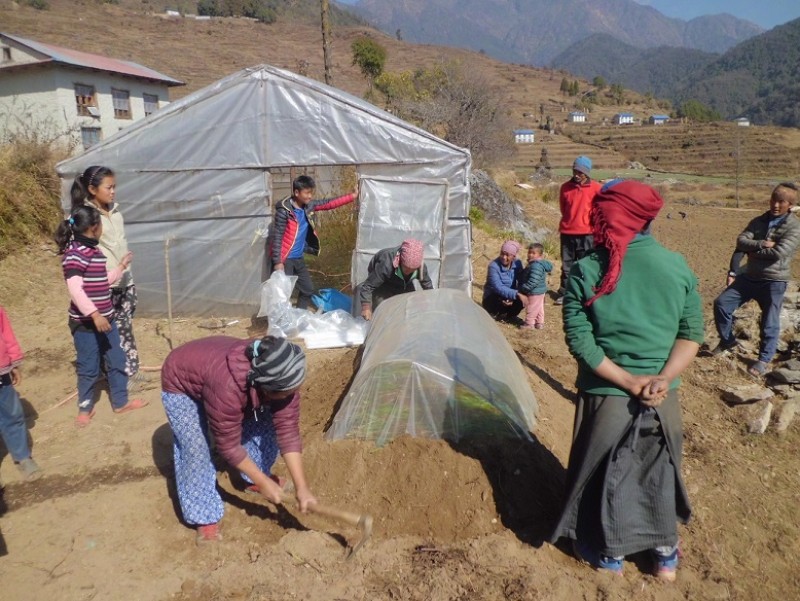 Integrated Rural Development Project (Jun 2017-May 2019)
The Integrated Rural Development Project is being implemented in Khiraule Village of Mahakulung Rural Municipality of Solukhumbu District with the financial support of Nepal Helfe Bonn, Germany (www.nepalhelfebonn). It focuses on integrating agriculture, livestock, health, hygiene and natural resource conservation to ensure holistic development of the village, and will represent a model for development in similar nearby communities.
Key activities to fulfill the basic needs of the community include: introduction of polyhouses for commercialized vegetable farming practices, improved potato seed production, kitchen garden promotion, development of demonstration hamlets, improved breeding of local buffalos through introduction of improved male buffalos, installation of improved cooking stoves to reduce the need and use of fuelwood, combined with extensive awareness raising and trainings on impacts of indoor air pollution and kitchen hygiene.