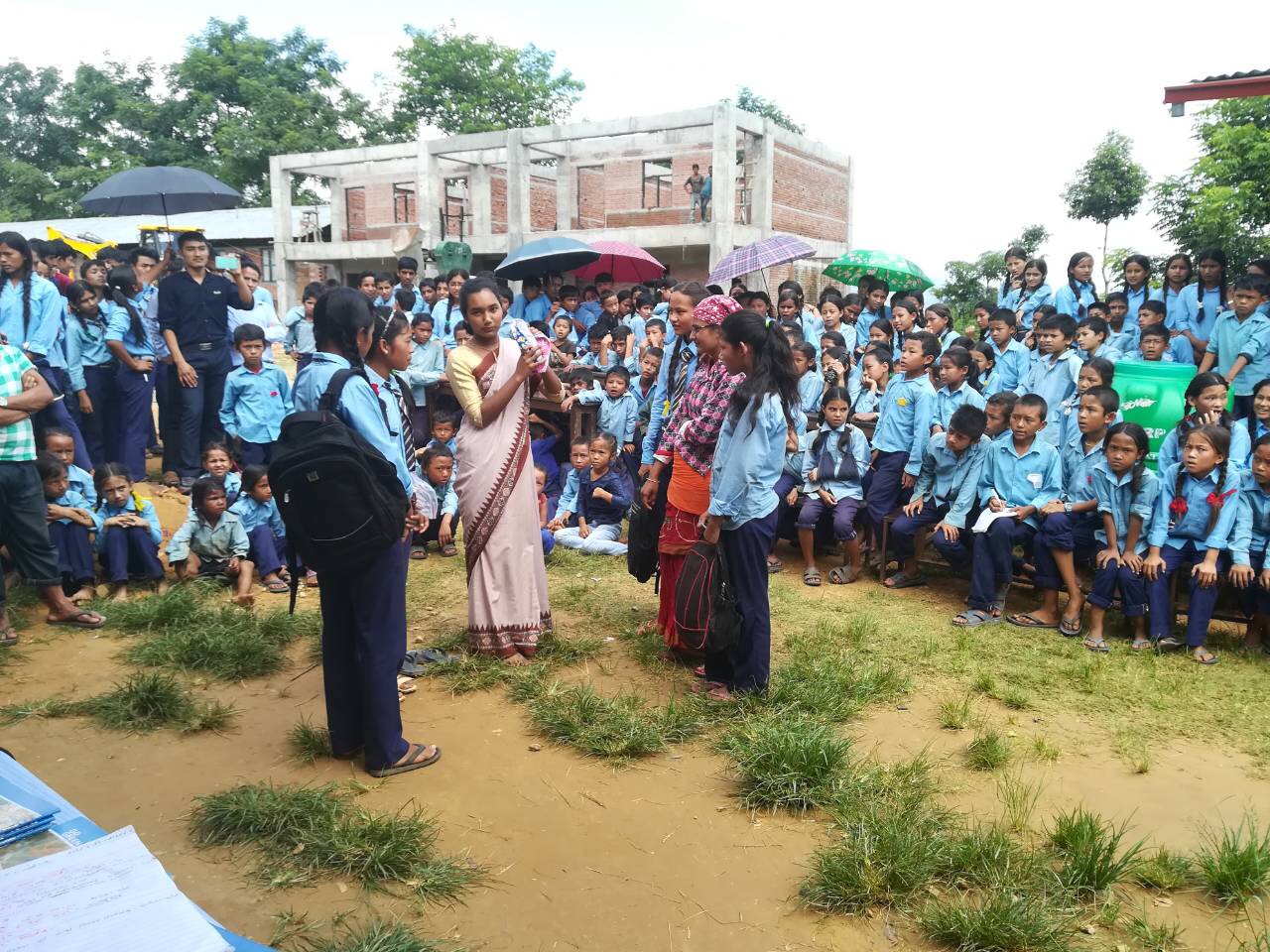 Street Drama - Menstruation As a Social Taboo
Menstruation is still a huge problem rather a natural process. Generally a girl face first menstruation during adolescent age, where mother and other family members plays vital role to start with safe menstrual practices. Keeping girls in menstruation hut during her first menstrual days has been a ritual practice in most places of country. This is even more problematic in countryside of Nepal.
Adolescent girls group of Bagdevi Secondary school showed a exemplary street drama among their peers, teachers and parents to highlight various forms of difficulties that girls face in public as well in private spaces. The drama aimed to raise awareness about the crucial issue of menstruation. The drama reflected on current scenario of Nepalese society as girls being untouchable and impure in her menstruation days. A young girls life during her first menstruation at home was snap shotted in the drama. In their drama, there was role of teachers and health service providers to create awareness against ill practices of society in menstruation. The drama was played by following character:
Samjhana Parajuli, Deepa Thakuri, Puja Magar, Sarmila Acchami, Sunil Parajuli, Subodh Poudel, Ashmita Tamang, Anisha Thakuri, Bimala Thakuri and Amrita Parajuli
We are proud to be assciated with School family, students and community for being supportive to fulfil the content of street plays and also perform in the plays.