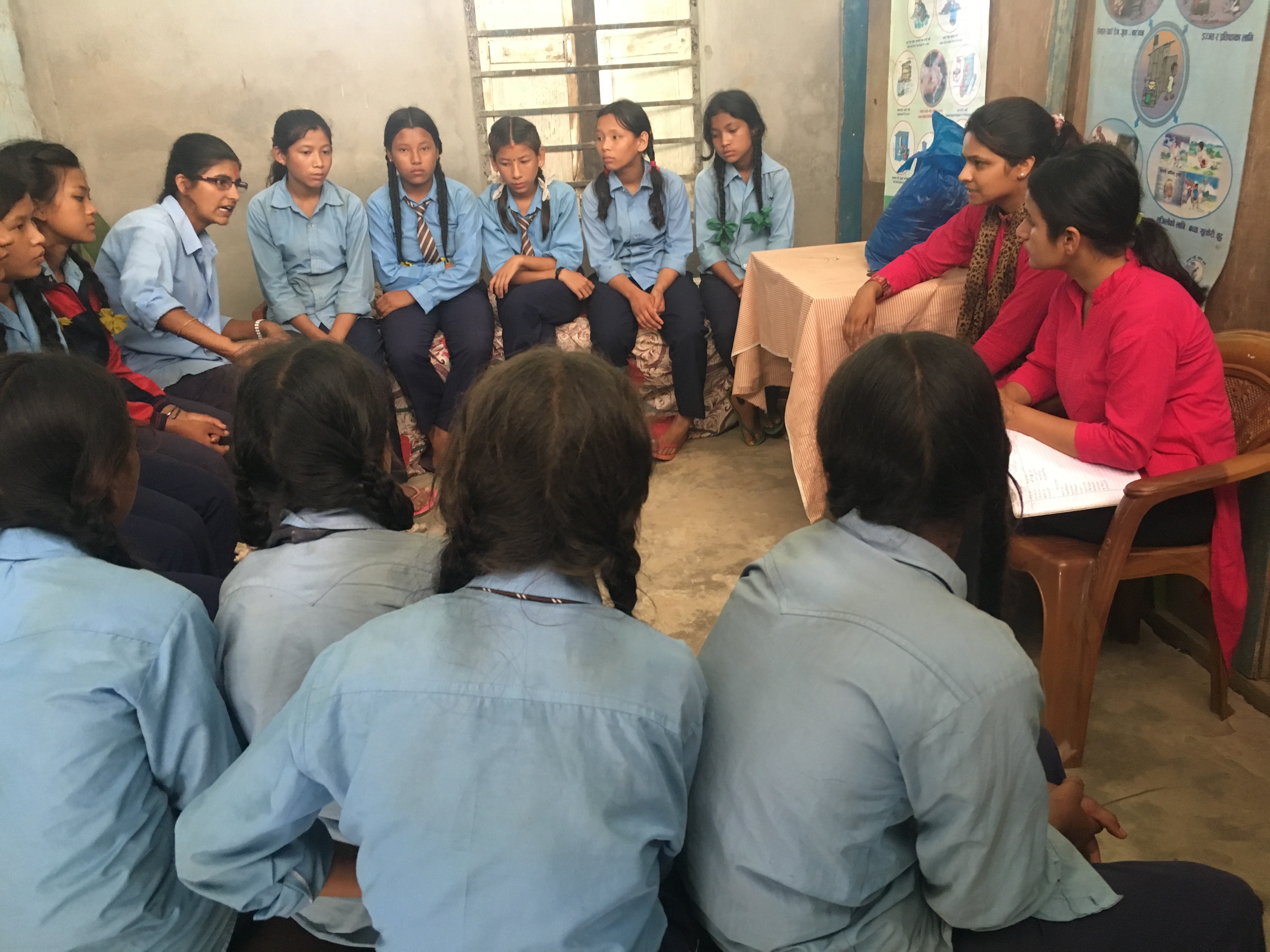 Menstrual Hygiene Management , the need of today!
Adolescent Girls Group(AGG) of Bagdevi Secondary School that was formed by EcoHimal Nepal has participated in menstrual hygiene management discussion session held on 6th September 2018, organised by EcoHimal Nepal. The discussion among participants(newly formed group) was great in refreshing and strengthening their knowledge and understanding of Adolescent Sexual and Reproductive Health in line with menstrual hygiene management.
The highly interactive session zoomed into the status and significance of resting room, reusable and washable sanitary management, roles of AGG in planning and implementation of ASRH knowledge identifying the gaps among adolescent groups.