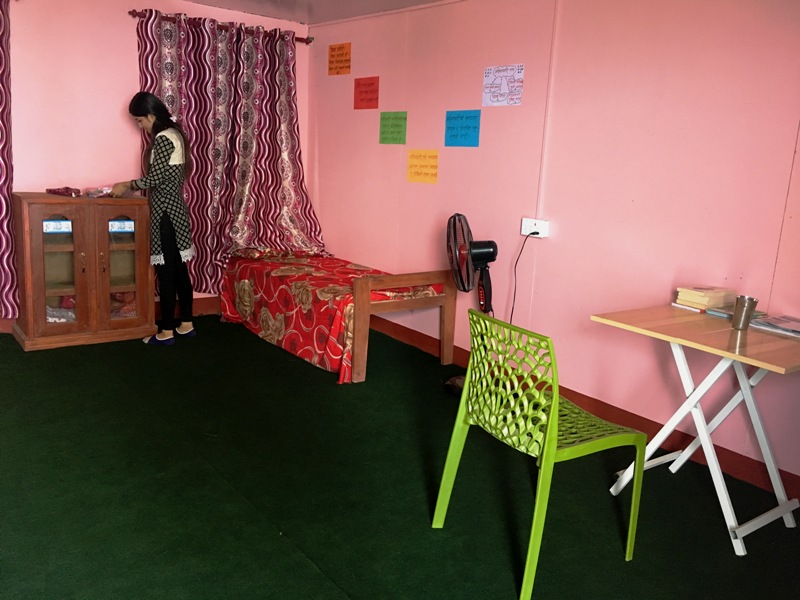 Keeping girls in School with menstrual hygiene facilities
The introduction of resting room through (Kindermissionswerk, Germany) support has seen improvement in missing school days among adolescent girls. In collaboration with teachers, Adolescent Girls Group (AGG) were mobilized and has taken role of leader providing support to girls through their adolescent years encouraging them to stay in school. To ensure girls remain in school, Ecohimal supported resting room equipped with sanitary and hygiene related equipments. The resting room gives private shelter to adolescent girls an oppurtunity to change and take care of themselves during their menstruation period.
Picture quotes the situation after the construction of resting room in Kalika Basic School, Chandeni Mandan, Kavre.